Current trends in retail media and advertising: insights from DMEXCO 2023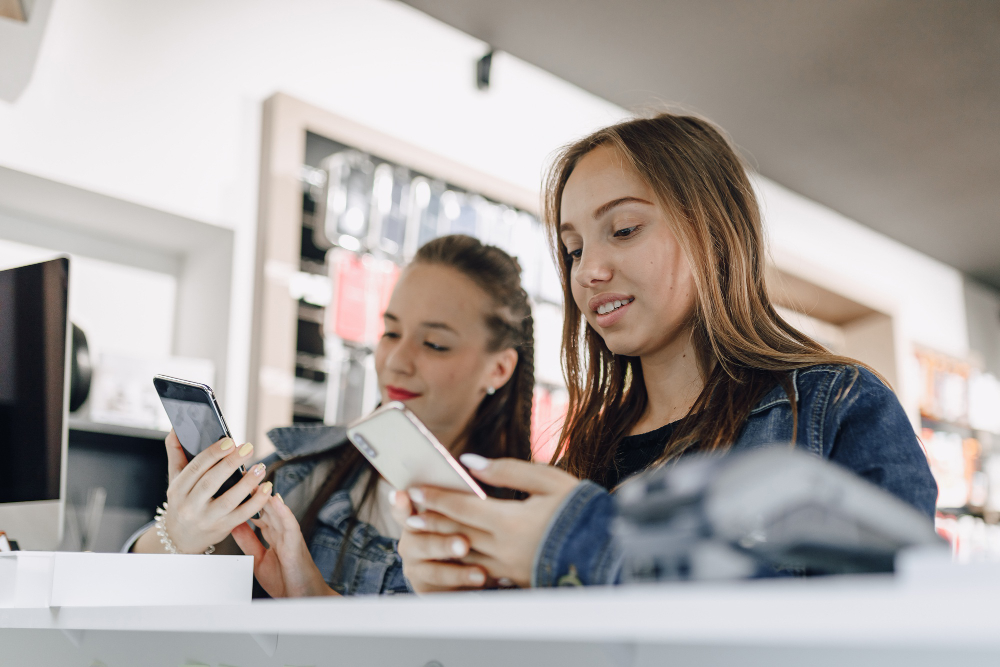 As one of the premier global digital marketing and technology events, DMEXCO provides eyeo with a valuable platform to connect with key industry stakeholders – advertisers, publishers, and fellow technology providers. It is a great opportunity for us to engage in discussions about digital advertising ethics and user privacy, learn more about the state of the industry and foster partnerships with like-minded organizations.
And like every year, we left DMEXCO with a bunch of new ideas and insights regarding the advertising industry, its state, challenges and predictions. Here's a look at some of the thought-provoking panels I attended at DMEXCO 2023, from the general advertising sessions for marketers and advertisers to specific sessions dedicated to retailers.
1. Change ahead: Current trends in the media industry
This was one of my favorite panels at DMEXCO 2023 because it offered an insightful picture of the current trends and challenges that the media industry faces. And my favorite part about it is that the session also touched upon the KPIs that will define effectiveness in 2024. The adoption of the market towards retail media highly depends on innovation, positioning and trust companies need to set up between advertisers and customers.
This was the question that got us thinking - "What are the most influential trends affecting the media industry currently?"
Here's what stood out to me:
Reach and Incremental reach, meaning what channels deliver which kind of reach and deciding which are the ones that still stay effective;
Targeting and contextual targeting that enrich normal campaigns.
Moreover, a rapidly emerging trend affecting the advertising industry is the digitalization of the big screen. Advertisers need to understand how to manage digital and linear TV while also building brands that tell stories and that are relevant to customers.



Also, an important requirement nowadays (that's not only a trend) in the industry is personalization - the 'one size fits all' practice doesn't work anymore. Brands need to understand how to address the right people with the right message.

When it comes to the main challenges that retailers face, it's the fact that there is more and more fragmentation of the market, multiplication of channels, touchpoints and conversations that retailers need to take into consideration to gain the attention of their consumers. Measuring in this fragmented landscape is getting difficult.

Another obvious challenge within the industry is the economic environment and its impact on people and how they spend their money and consume media.
2. Targeting a new culture: How to shift advertising strategies for an evolving audience
Kathrin Franssen, Head of Agency Partnerships DACH at TikTok, discussed building successful advertising strategies for an evolving audience.
My main takeaway was the golden planning rules from TikTok, which I think every marketer and advertiser should have in mind:
Where, then What - to produce the right content, you first need to identify where the communities or audience is likely to be
Never stand still - keep evolving as much as your audience
Make encounters count - campaign spikes are essential for focused awareness but fame arises from smaller, spontaneous and serial encounters and by being authentic and approachable
Embrace brandformance - accepting the fact that the lines between brand and performance are blurred can create limitless possibilities for short and long-term growth
3. Next-Gen Marketing: the power of AI with the security of Governance



Paul Herman, Senior Vice President for global transformation services at Sprinklr touched upon a very hot topic in the marketing and advertising landscape in 2023: the AI evolution; how it's used in the industry and the challenges marketers face in its adoption.
A couple of years ago, we talked about "Big data" and what happened in the past and why it happened. Now we are transitioning to "Smart data" which predicts future outcomes and recommends actions that you can take to impact outcomes.
In marketing and advertising, AI can be used for marketing optimization such as A/B testing and SEO strategies, for dynamic content such as websites and marketing collateral, for marketing analytics like dynamic audience targeting and dynamic journeys and for identifying critical touchpoints.
Although Gen AI represents a good opportunity in general, marketing and advertising professionals have a series of challenges when it comes to it. Starting from keeping pace with new providers and iterations, lack of clarity on how work and roles will change, sourcing data, verticalizing models to of course, the trust and transparency on the ethics of Gen AI.
At Sprinklr, Gen AI has proven success in various areas, including the ideation/briefing process, content strategy and production, content localization, and more.
4. What it takes to build a successful Retail Media Business
Johan Thorbjornsson, Partner at McKinsey & Company, and Christian Raveaux, Head of Customer Insights & Media at REWE Group, offered valuable insights on the state of retail media in 2023, its potential in 2024 and the challenges that come with the growth of the industry.
In Europe, retail media is the fastest-growing channel, and IAB forecasts ad spend will reach €25bn in Europe by 2026. When compared to the overall advertising market, it represents 15-20 percent share of the market. And if you look at growth, it surpasses other channels such as video, search, audio, and more.
McKinsey surveyed 140 EU media buyers and 51 percent of them plan to increase their retail media spend. 81 percent of advertisers say that Retail Media Networks are very to extremely important to their advertising/marketing efforts and 71 percent say that RMNs outperform other marketing tactics and channels.
Now, the growth of retail media networks is driven by multiple factors. It starts with the shift to digital channels; general e-commerce penetration has increased, which means there is more traffic and deeper consumer data and signals on the retailer side.
CMOs are under pressure to consistently prove Marketing Return on Investment which leads to less investment in nonmeasurable channels which leads to accountable advertising.
We need to keep in mind quality inventory and audiences as well; digital channels relying on intent-driven platforms with tailored content leads to context and in-consumer journey advertising becoming more favorable.
Another obvious factor is the linear TV draw-down - media buyers shifting from linear TV spend to placement opportunities leads to opportunities for alternative channels to capture a wider share of wallet.
Last but not least, the privacy and death of third-party cookies - tightening data privacy regulation on cookies and mobile apps led to digital channels shifting toward first-party data that still allows for targeted engagement.
What we offer for the ad tech industry
This year at DMEXCO, eyeo's primary mission was to engage with key industry stakeholders and educate the market about fostering a fair and prosperous internet for everyone. That's why, our Chief Revenue Officer, Jan Wittek, took the stage and presented to the rapidly growing market of retail media players, demonstrating how they can generate revenue and promote sustainability.
He talked about the differences between ad-filtering users and ad-blocking users, how they spend more time and money online, how frequently they visit retail websites and how respecting their choice leads to better results.
The good news is that eyeo can help retailers not only increase their page views by 15-25 percent by monetizing these users, but also reduce their CO₂ emissions by 92 percent.

Although there were mentions by participants on how DMEXCO was shrinking in attendee size every year, bringing lesser and lesser international attendees to Cologne, we had a lot of great chats with current clients and laid the ground for new partnerships at DMEXCO 2023.
Speaking about retail media specifically, although the industry is facing a lot of new challenges and tasks, we have clearly seen a lot of interest in ad-filtering users.
On-site inventory is golden for retailers, and increasing it via access to high-purchase intent users, who already know your brand, is a gold mine the size of 300 million (users). We learned that everyone in the market is trying to explore new, shiny engaging formats, and retail media is no different. But increasing the user base of a heritage sponsored ad format, one that has a strong affinity to the Acceptable Ads Standard, should definitely be looked into by all retail media players.
As we reflect on DMEXCO 2023, we're armed with fresh perspectives and a deeper understanding of the advertising industry, its potential, and the challenges it faces. eyeo remains committed to empowering retailers, advertisers, and publishers to improve user experiences while fostering a fair internet for everyone.
Learn more about our offering for retailers.