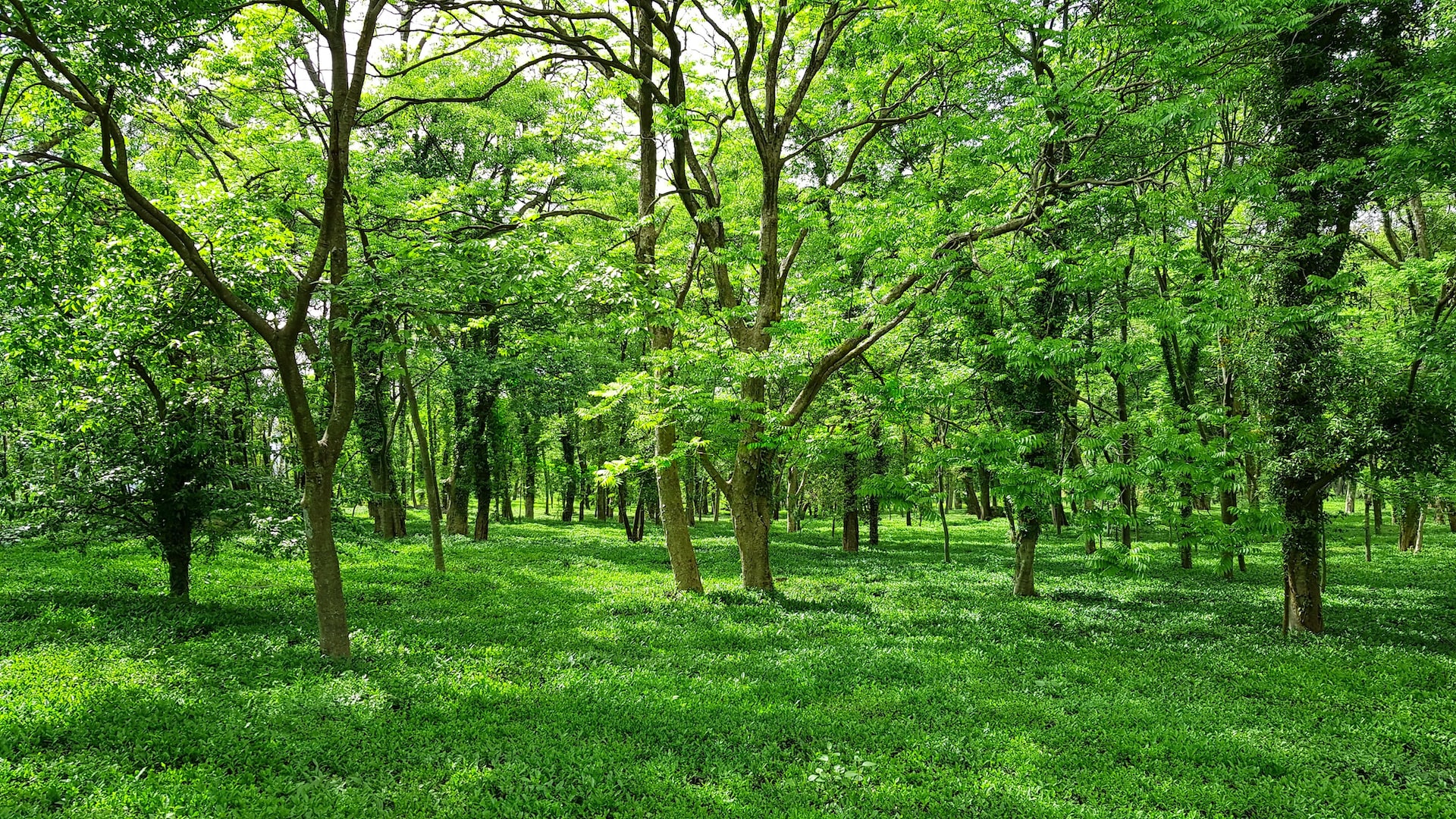 Sustainability is at the forefront of everyone's minds this year and the ad industry is no exception. As an industry, we need to better understand the carbon impact of what we do. Whether it's for social responsibility, or to enable impactful business opportunities, many are moving past the thinking stage and taking concrete steps to reduce their CO2 footprint from advertising.
At eyeo, we're in a unique position to help facilitate the needed changes – but as this is relatively new to everyone, we know we have to start by conducting research and educating ourselves on conscious advertising.
We've always been committed to sustainable practices but the urgency to do something more impactful is being driven by new data. Scope3 and Ebiquity data measure that one programmatic impression for a banner ad equals 0.67 grams of carbon dioxide equivalent (CO2e) (analogous to the electricity use of 200 homes for one year!) and one single ad campaign generates 70 tons of CO2e emissions.
Then we recently learned at a DoubleVerify webinar (with data from Scope3) the significance of digital advertising's environmental impact:
1 million digital ad impressions = 1 metric ton of CO2e
(equivalent to charging 121,643 smartphones – source: Scope3)
One million impressions is a relatively modest amount if you consider that Google currently serves 30 billion impressions per day.
Our commitment to research
A few months back, as we wrote our predictions for 2023, we knew that sustainability would be a big focus for our company and these statistics from DoubleVerify and Scope3 are an affirmation of why we need to do better in ensuring that the ads we see today are not causing more harm to the world. Our organization's purpose for all stakeholders is driven by user choice, privacy-oriented thinking and consciousness of the environment.
For us, it has always been paramount to bridge the wants and needs of all stakeholders online. For a while now, we held the belief that ad filtering is a more carbon-friendly form of advertising since the permitted formats within Acceptable Ads (i.e. in a low-clutter environment) have a lower carbon footprint than regular advertising. Lean ad formats require less bandwidth than rich media, and the act of ad filtering can significantly reduce an ad footprint. Naturally, the next step was to put this to the test so we can accurately understand and improve our carbon footprint through necessary research.
We're proud to share that we have recently released a study in partnership with MAGNA IPG to learn more about ad-filtering users and the effectiveness of ads on low-clutter pages. During the course of this research, we saw an overlapping opportunity to identify the carbon emissions rate of ads in a low-clutter environment alongside data from Scope3.
Why are we doing this?
Consumers today are looking for brands to make a change and many are feeling pressure to reduce their carbon footprint and emissions from digital advertising. According to DoubleVerify, with data from Microsoft/Dentsu in 2021, 84 percent of global consumers are more likely to buy from a company that practices sustainable advertising.
Brands, on the other hand, are aware that more work needs to be done before meaningful, impactful change can start to take effect. In a survey by Good-Loop, 90 percent of digital advertising execs believe that the digital advertising industry "has a responsibility to reduce carbon emissions", but only a minority (38 percent) said their organization has bigger plans to reach net zero in digital advertising. The industry has a long way to go and 76 percent of marketers believe there's not enough done to address the carbon cost of online ad campaigns –– this is partly due to "a lack of industry-wide standardization, regulation and education", according to experts.
Based on our internal interviews conducted with brand agencies, we've also discovered that the carbon footprint of ads is currently being discussed at the top management level, but this has not trickled down their organizations into actionable plans. Overall, there's still low awareness around carbon footprints and a low comprehension of what it means at the executive level and below.

What have we learned from our research?
We know there's a demand now, but instead of waiting for the industry to catch up, we want to be part of the solution and provide advertisers with a way to do this consciously.
Apart from gaining a better understanding of ad-filtering users and the effectiveness of ads on low-clutter pages, here are three important things we learned about sustainability in advertising from our research:
1. A 15-second video ad causes at least 10x the carbon emissions of a banner ad
We know that advertisements have their own carbon footprint. For instance, according to Adweek, the total CO2 emissions from Super Bowl ad-related impressions from digital ads (also impacted by the creative choices that come with it) equate to 13,860 metric tons of CO2 emissions (equivalent to 1.5 million gallons of gas consumed). Brands were advised to limit emissions by using smaller video sizes.
Our study shows that a conscious alternative is possible –– low-bandwidth formats generate lower emissions.
2. Less clutter is greener for brands and the environment
There are significant savings in carbon emissions using static banners instead of animated ones and these low-bandwidth ads generate lower emissions regardless of the device. Brands can achieve 34 percent savings with static ads on mobile and 15 percent on desktop in a low-clutter environment.
3. Ad filtering reduces waste
Since ad filtering in practice reduces the number of ads on a page, by supporting ads in a low-clutter environment, brands and advertisers can also reduce CO2e emissions by 11.5 times! Ad clutter is a waste of both media budget and energy, and it's one way for our industry to become more sustainable.
The full study can be found here.
To us, conscious and sustainable advertising means user choice, privacy and more. How can we do better for the online ecosystem and for our users? It's great that brands have already taken the important step to reducing their CO2 footprint from advertising, but implementing this isn't easy. It's only going to get done by working together. Felix Derkum, Director of Advertising Growth at eyeo, together with MAGNA Global and the 4A's, has an actionable proposal on how this can be done.
While we don't have all the answers just yet, we are committed to starting a real discussion with brands and advertisers to support our ongoing research. It's important to bridge the wants and needs of all stakeholders online and we are working hard to support a monetized, open web to be able to fund great content online while adhering to the needs of users. And just as important to do so in a sustainable way. We think that it all starts with ad filtering.

Join our on-demand webinar on the new era of conscious advertising. Discover how your ad formats can be good for online users, your campaign results and the environment with Felix Derkum, Director of Advertising Growth at eyeo, Kara Manatt, EVP, Intelligence Solutions and Media Trials at MAGNA Global and host Alison Pepper, EVP of Government Relations at 4A's. Watch it here.