Jutta Horstmann, eyeo Managing Director at the Digitale Leute Summit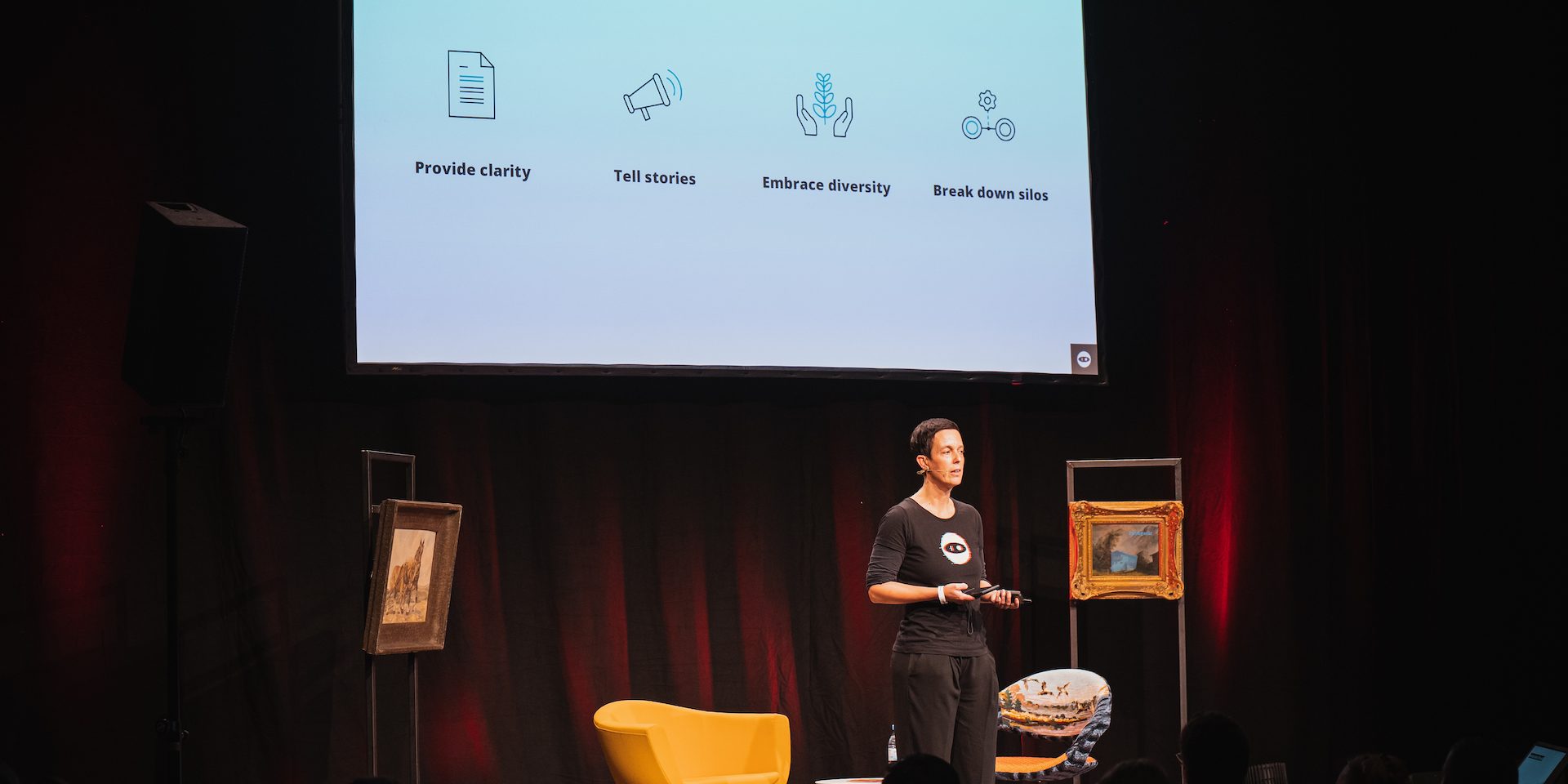 On November 15 & 16 of 2021, Cologne hosted the most recent Digitale Leute Summit, one of the most important events of its kind, and Germany's leading conference for the intersection of Tech, UX and Product. There were over 1000 attendees with 35 sessions from well-respected international speakers on how to successfully build better digital products, how to shape the future.
For us at eyeo, this was an event marked in red on our calendars. Our Managing Director Jutta Horstmann took part with her presentation, "From start-up to grown-up. The pleasures and pitfalls of scaling an industry disruptor", detailing her experiences in helping eyeo grow from a small player with a vision to disrupt the way online advertising works, to establishing eyeo as a large company branching into partnerships and fruitfully carrying through on its promise to help sustain a fair and prosperous online value exchange between users, advertisers, publishers and content creators.
The topic specifically showcased the elements that are important to focus on when scaling in the categories of business, product, organization, and culture. The powerful thing about this formula of scaling is that it has allowed eyeo along with its employees to move from start-up to grown-up without losing a sense of identity, for as she notes, "There's one thing we don't want to change, no matter how big we become, and that is that we want to keep disrupting". She noted how essential change is for a company as it grows, but also how vital it is to stay true to your identity and to growing up together.
Jutta commented that the feedback was very positive and that she had many good conversations throughout the rest of the day with representatives from major digital companies. Some of her personal highlights from the talks and event were Mural's presentation on their "virtual offsites", Tim Herbig's talk on better goal-setting, and AWS's take on "Rapid deployment of AI/ML powered products" — all of which are highly relevant topics to us at eyeo. She also very much enjoyed getting together in person the first time after 2 years, for networking and sharing experiences and knowledge.
The Digitale Leute Summit was as illuminating and enjoyable as expected, if not more so, and allowed for a great forum for knowledge sharing and building positive energy around topics that are at the center of our online future. We're already looking forward to next year.