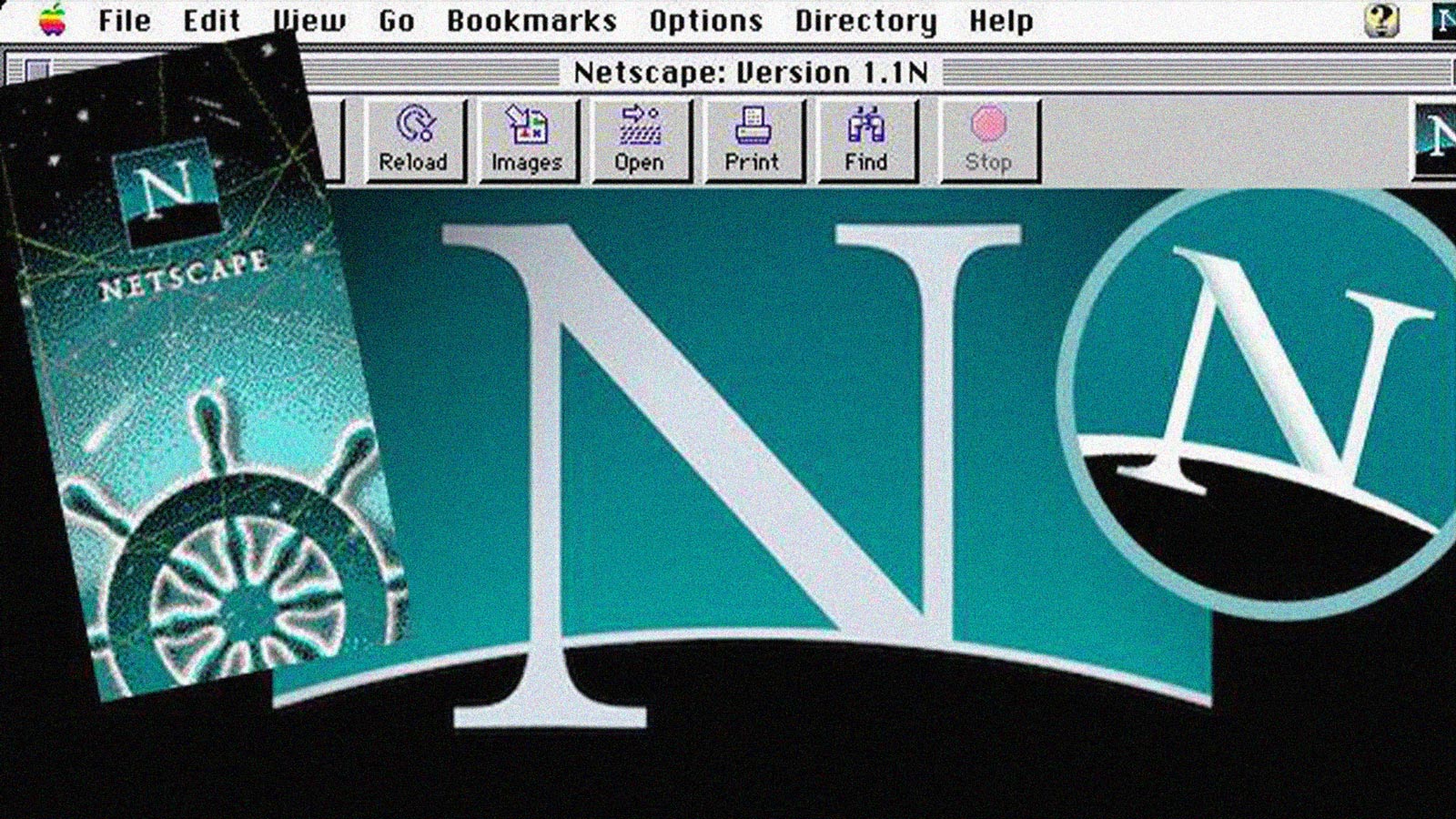 Desktop is dead. Not quite, but mobile browsing has taken over. As of June 2022, almost 60% of all online traffic is now on mobile.

Opera, Nokia, web compatibility and WebKit all played important roles in creating today's mobile browser.

In part three of this blog series, Igor Netto examines how mobile browsing has exploded in popularity surpassing the desktop, and what we can learn so we can continue improving upon this experience. Check out

"Part 1: Internet browsers on mobile phones, a brief history"

and

"Part 2: The rise of mobile platforms"

for an interesting look back on the evolution of mobile browsing.
Opera
In 1994, Jon Stephenson von Tetzchner and Geir Ivarsøy started developing the Opera web browser. The first version of the browser was released on 10 April 1995, making it one of the oldest desktop web browsers still actively developed.
Opera has always been at the forefront of web innovation, being the first to bring household features such as Tabbed Browsing, Speed Dials, Pop-up Blocking, Delete Private Data, and many more. Opera has been used in desktop, automotive, SmartTV, and game consoles (Nintendo Wii & DS). A mobile edition of Opera first appeared on Psion PDAs in 2000.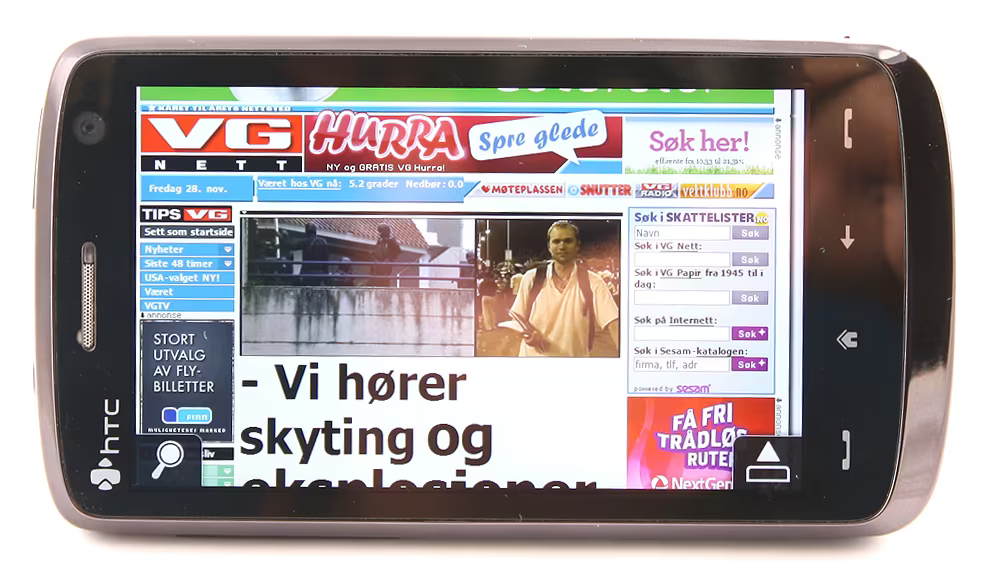 In 2003 Opera Mobile was ported to the Windows Mobile operating system, opening the way to a deep relationship with phone manufacturers. HTC, Samsung, and many others used the Opera browser for their Windows Mobile handsets. This was a revolution in the mobile phone industry: a browser designed for desktop was now available on mobile handsets and, unlike Internet Explorer, it really worked.
Handset manufacturers were licensing Opera Web Browser, optimizing for the hardware, and customizing its UI to a good degree. Users could always download the "generic" Opera browser and many did without realizing there was minimal difference with the stock browser.
Opera Browser was ported to all "smartphone" mobile platforms of the time like Blackberry, S60 and UIQ; all with great success: Opera was the flagship of internet browsing on smartphones at the time.
Opera was using its Presto rendering engine which had a strong desktop pedigree but with an eye on performance. There was a trade off between running smoothly on mobile handsets and high fidelity to an open Internet.

Web Compatibility
At the time every browser vendor was using its own "rendering engine", which translates HTML, CSS, JavaScript and all the other components to display a web page. The complexity of building such an "engine" is comparable to building an entire operative system.
Web standards existed but their implementation was uneven, especially on mobile devices. We can see from the results of the first release of the Web Compatibility Test for Mobile Browsers that the implementations lagged far behind the standards.
One of the big problems for Opera and all other independent browser vendors was web compatibility: all websites and services were built and tested to work flawlessly on the most common browsers with their own proprietary engines. All other browsers had to "catch up" and modify their engine to work with all the services custom-made for the main browsers as well as trying to implement the evolving web standards. The smaller browsers ideally should have only to differentiate and innovate, but instead they had to implement ever changing web standards, differentiate from competition, innovate, improve performances, fix bugs and fix web compatibility.
This would be a huge burden of maintenance even if all players acted honestly … which they didn't. Read Jon's very colorful account of the browser wars between Opera and Microsoft.
Nokia
Nokia is well known for their mobile handsets, and at the beginning of the 21st century they were the dominant power. Nokia contributed to the start of the smartphone revolution with their S60 platform, which added several of the characteristics of modern smartphone platforms: multimedia capabilities, third-party native apps, appstore, maps, and… browser.
Nokia decided that the browser was a core component of their platform, and they wanted to control it. They built an excellent browser which did bring to market a number of innovative features to make browsing easier on mobiles and their limited hardware.
Nokia also wanted to share the burden of maintenance and website compatibility with other companies. In June 2005, Nokia ported WebKit to the Symbian operating system for their browser for mobile phones running S60 (christened with Finninsh pragmatism as "Web Browser for S60").
Now Nokia was de facto a browser company, and this browser was used by all S60 licensees (such as Samsung and LG) and the maintenance burden was shared with Apple (the originator of WebKit) and several others.

The WebKit effect
Suddenly we had a new engine, completely open source, free to be used by anybody. At the same time it was widely supported by websites and services due to the number of users from Apple and Nokia alike.
Little by little, more and more browsers took the hard decision of dropping their own engine and moving on to WebKit. This decision was far from easy, WebKit was extremely disruptive of the business model of most mobile browsers and other non-PC devices. Until then browsers were licensing their technology to device makers to have an embedded browser, often white label and highly customized. The license fee was the lifeblood of browser companies.
A completely open source engine that was as good (or even better) than a proprietary one killed this business model almost overnight. At the same time a large part of the differentiation (the unique features) were built very closely with the (proprietary) engine: changing the engine meant rebuilding all features from scratch. There was a "deep integration" (or spaghetti code) between the UI and the engine itself.

And in a blink of an eye…
After some years, some browsers decided to stop maintaining their own engine to restructure and rebuild around WebKit. Others instead tried to continue the struggle for independence and keep improving their own proprietary engine until, in a blink, it all changed.
In April 2013 Google forked WebKit and created the "Blink" engine which is at the base of Chromium. It is used in Chrome starting at version 28, Microsoft Edge starting at version 79, Opera (15+), Vivaldi, Brave, Amazon Silk and other Chromium-based browsers and frameworks. As of June 2022, Chrome alone has more than 65 percent of the global market share of mobile browsers and that doesn't include other Chromium-based browsers. Notable browser exceptions not based on Chromium include Apple's Safari and Mozilla Firefox. Safari (WebKit based), which comes as the default browser on iPhone, is the next most popular mobile browser with 24 percent.

So here we are in 2022. The internet now lives in many of our pockets (or on our wrists). Our mobile browsing experience is on par with any desktop or laptop computer. The road has been long to get us to this point and innovation fueled by the user experience continues. At eyeo, we strive to contribute to the best online experience possible. To us this means putting users in control of their own experience, while still balancing the needs of the content creators and those who fund an open internet. With a focus on our solutions for partners with mobile products, we are experimenting with emerging technologies, like

machine learning and artificial intelligence, and new

privacy-oriented technology, all with a vision for a fair and prosperous internet.