What have we learned from ad filtering in 2022?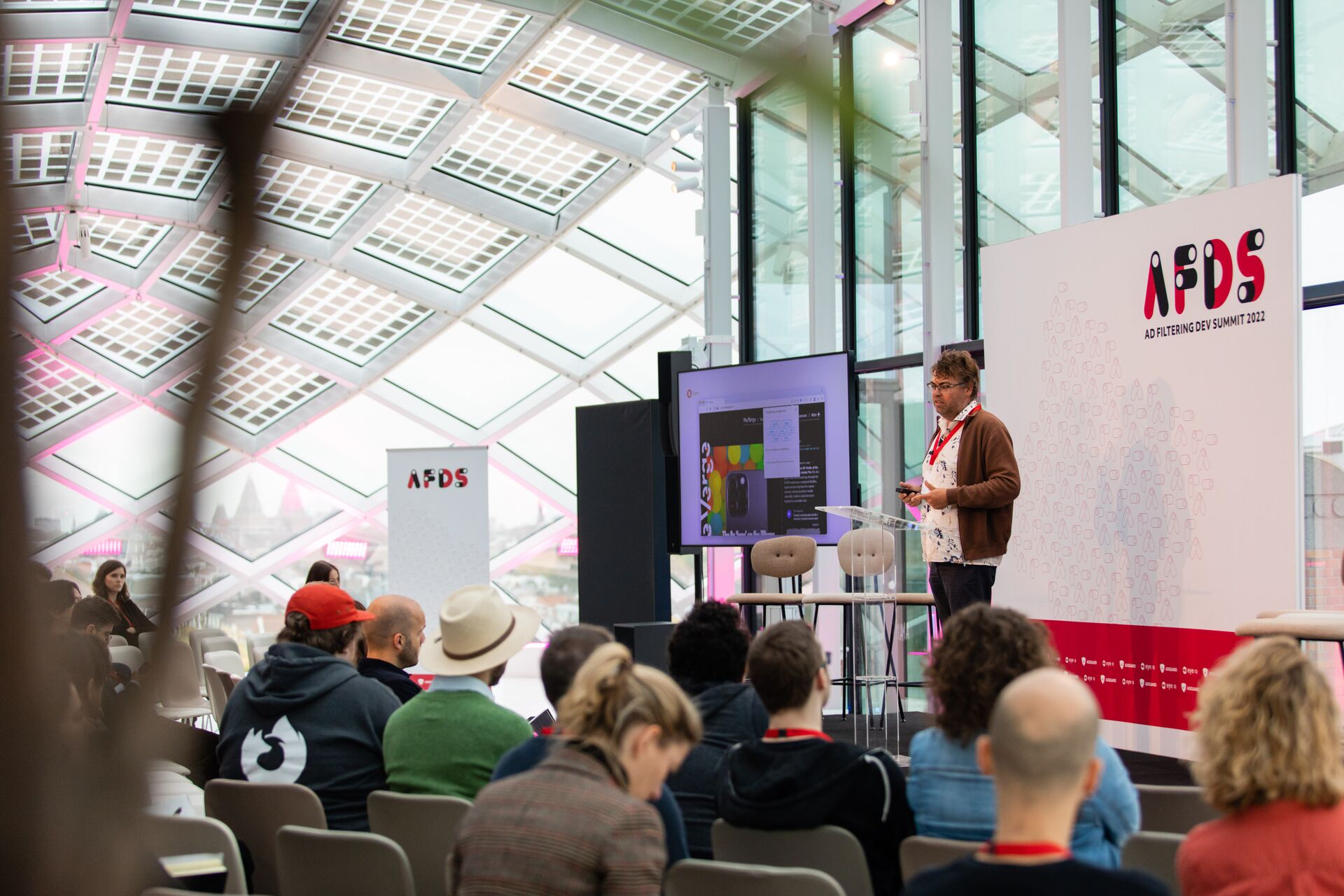 Ad filtering is something we have been advocating for at eyeo since our beginnings, and in 2022 we've made even more strides toward realizing a fair and prosperous internet for all stakeholders. Some of those successes include reaching 250 million users with Acceptable Ads, pioneering machine learning with our ad-filtering core, and publishing the first in-depth ad-filtering report for the market. It's also been a year filled with more understanding about what people want from their online experience, with more and more users being open to supporting advertisers and publishers.
Thus, like always around this time of year, it's time to take a more in-depth look back at all 2022 has taught us, and provide some insight into what we will continue to advocate for in 2023.

Users demand more from ads today
One of the basic trends in the online world, whether it be concerning ad quality, personal privacy or the general online experience is that of user empowerment. Users are understanding more about their role in the online ecosystem and consequently are demanding more. This is a very positive trend, as these demands also dovetail with our own efforts at eyeo to create a better, user-centric online world.
Ad blocking is no longer what it once was, with most ad blockers on the market today integrating some form of ad filtering to the process as users become more conscientious about the needs of advertisers and publishers to monetize content. In fact, we've learned from our past research and collaboration with GWI and YouGov, that over 90 percent of ad-blocking users don't hate ads and more than 83 percent would be happy to see noninvasive and relevant advertisements. Users want, in large number, to preserve the free web and are increasingly becoming aware of the value in doing so via solutions like Acceptable Ads. The key, of course, is that advertisement is presented in a respectful, relevant and nonintrusive fashion. These numbers are truly promising and represent a sea change in the world of online advertising.
We can observe a similar trend in a recent Samsung Internet user survey, which found that 78 percent stated they use our ad filtering with SI and are either satisfied or very satisfied. This is indicative of the massive growth of ad-filtering users on the market, with currently over 250 million seeing ads compliant with the Acceptable Ads Standard. The days of all-out ad blocking are behind us and being replaced by user demand for better advertisement with respectful and safer regulations of the ads they see.

Better advertising also means better privacy
Growing concern about privacy is becoming a significant factor in why users block ads. In the last PageFair Adblock Report, we discovered that internet privacy is at the forefront of user sentiment toward advertising, where it was revealed 87 percent of users consider online privacy 'extremely or somewhat important'. This represents a compelling majority and is part of the evolving zeitgeist toward user expectations for an acceptable internet experience.
Furthermore, 74 percent of users in the PageFair report stated that they don't mind advertisement, as long as it respects their privacy. User privacy has also been one of our focal points at eyeo over the last year (and a major priority for 2023), as we consider it a fundamental human right. It's inspiring to see the growing acknowledgement and acceptance in the online world about what respectful advertising should look like. The above-cited reports and surveys are also testament to market players spending more time listening to what users have to say.
But it's not just smooth sailing
For many, Google's Manifest V3 opened the door to a plethora of concerns. How would this change the game for extensions, and specifically for ad-blocking or ad-filtering extensions, which rely heavily on background scripts that are in danger of being affected by new restrictions to filter lists and filtering rules?
For those who might be less familiar with it, Google's Manifest V3 is the next iteration of browser extensions, particularly in Chromium-based browsers. Its primary positioning is to allow Google to improve three pillars of their vision for the extension platform — privacy, security, and performance. Though, it represents an important change to how extensions can perform, especially considering it will remove our ability to update filters dynamically, which complicates the filter list community's potential to quickly fix problematic filters that cause pages to malfunction.
However, once we started working on our response to these new challenges, we discovered a silver lining. These complications forced us to develop more advanced tools to detect filter problems in advance, and more ingenious solutions to other possible complications, which motivated us to push the envelope of what we thought was possible with ad-filtering extensions.
For more details on the nature of these changes and how we are responding to them, check out our Global State of Ad-Filtering Report and our Manifest V3 blog.
Whatever the case, ad filtering is here to stay
Despite any complications from Manifest V3, or any other foreseeable changes to the panorama of ad filtering, the experts we spoke to are sure of one thing: ad filtering will remain a necessity. Thomas Salomon, Director of Engineering, Platform at Avast Software Deutschland GmbH notes that "for our user base, ad filtering and anti-tracking (which is also built on ad-filtering technology) are essential and key to our growth strategy."
There are also opportunities within the ad-filtering industry for improved standards enforcement and new technology, like machine-learning based ad detection. All of this shows ad filtering is not waning but pushing into better and more efficient directions. The real question is not if ad filtering will flag, but rather in which ways it is improving and evolving.

An exciting future
For us, one of the most exciting prospects for the coming year is the continued growth of our Project Moonshot and our efforts in machine learning solutions. By automating ad detection, we are learning how to filter the more intrusive ads while reducing human intervention of filter list creation and maintenance. We are also seeing how we can optimize ad filtering on mobile platforms and speed up our anti-circumvention efforts. This is an exciting step in the path to better, more efficient ad filtering.
Dr. Humera Noor Minhas, our Director of Engineering, states, "this is something that has never been done commercially before, so there's no roadmap or best practices to follow. But every obstacle has been an opportunity for us to create more effective ad filtering. Also, we're working actively with relevant entities like W3C (World Wide Web Consortium) to pave the way for future efforts in ML-based content filtering."
We are at the cusp of seeing a lot of positive and inventive change in the ad-filtering game, and we're excited to be right at the center of it. Machine learning presents some of the most promising solutions for taking ad filtering to the next level.