eyeo launches private marketplace solution for marketers to connect with hard-to-reach audience of young, tech-savvy, educated consumers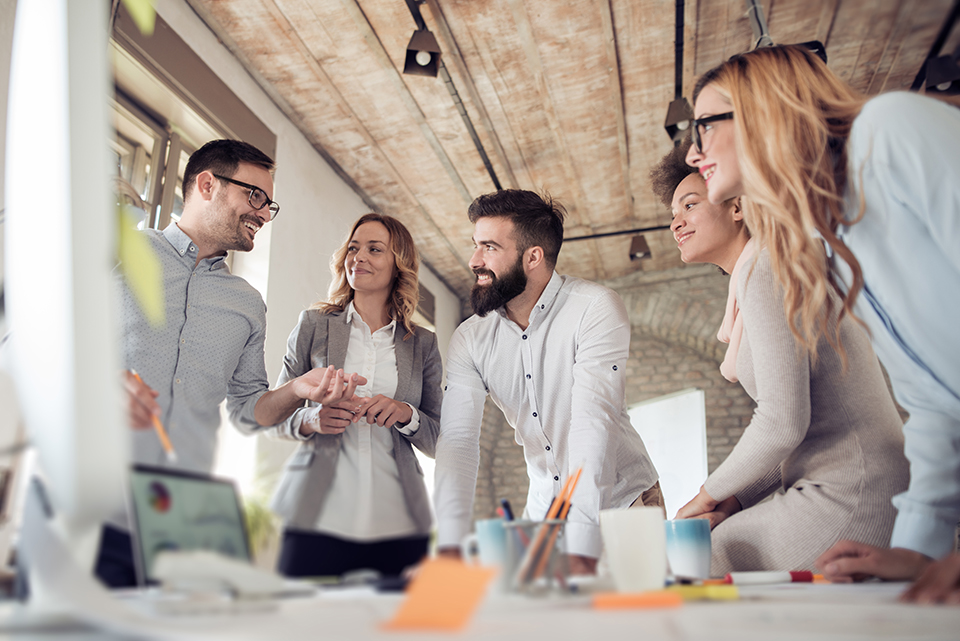 Provides First-of-its-Kind Programmatic Access to 250 Million Ad-Filtering Users Across Web & Mobile Devices Through Premium Inventory Proven to Garner Higher Brand Recall
COLOGNE (May 25, 2023) – eyeo, a technology pioneer in strengthening the value exchange between internet users, publishers and advertisers, today released its first programmatic ad solution – eyeo Acceptable Ads Marketplaces. This presents an unparalleled opportunity for marketers to easily reach eyeo's audience of young, tech-savvy, and educated consumers – 250 million individuals who are using ad-filtering technology, such as AdBlock and Adblock Plus. The majority of these users have consented to seeing nonintrusive online ads that respect the user experience and meet the independently-governed Acceptable Ads Standard, which is utilized by leading publishers across the ecosystem.
The eyeo Acceptable Ads Marketplaces tap this coveted audience at scale across a network of 3500 top-tier media properties, including Raptive (formerly Cafe Media) and Fandom. Through the lens of ad-filtering technology, eyeo's consumer set views ads on these popular sites within distinctly uncluttered environments – which results in higher ad recall and brand trust, according to a recent study by MAGNA:
Ads on a low-clutter page received +82% lift in aided ad recall and +62% lift in unaided ad recall when looking at the percent difference between low clutter and high clutter pages.

A white paper from

Integral Ad Science

also noted that higher ad density can negatively affect the consumer experience, leading to a lower conversion rate and a higher cost per conversion for marketers.

Brand trust increased by nearly 10% for an advertiser on a low-clutter page compared to zero change when encountering the identical ad in a more crowded ad environment.
Furthermore, this study discovered that ad-filtering users are:
Typically younger
More attentive than standard online users
More likely to influence purchase decisions, across tech, grocery, financial services and the auto industries
"Unquestionably, there is great value in our ad-filtering audience of 250 million younger, digital-first, knowledgeable consumers – people that are typically 'unreachable' through the usual digital advertising channels," said Jan Wittek, CRO, eyeo. "Combine that with the fact that these individuals experience ads in nonintrusive, uncluttered environments – lifting ad recall and brand trust – and I think it is fair to say that our solution is offering a new breed of premium inventory across some of the world's best publishers in a sustainable way. Easy access to this audience will be mutually beneficial to brands, with those in gaming, esports, and technology being particularly aligned."
"There is a growing audience of young consumers that practice ad filtering who advertisers should be paying close attention to for a number of reasons," said Kara Manatt, EVP, Managing Director, Intelligence Solutions, MAGNA. "Not only are these ad filterers likely to grow in number, but ad filtering is one way media buyers and agencies can practice sustainable advertising methods, which is appealing to younger audiences. Results from recent research conducted by MAGNA, utilizing Scope3 data, showed that a reduced number of ads on pages creates better awareness, impact and sustainability metrics and presented an uncluttered online experience."
The solution integrates seamlessly into buyers' existing programmatic setup. Ensuring smooth implementation, eyeo has built a dedicated team to work directly with brands and media agencies. Services include: creative review to ensure ads that meet the Acceptable Ads Standard, comprehensive campaign measurement reports, supporting first party data solutions, and much more.
For more information, go to https://www.eyeo.com/solutions/advertisers
About eyeo:
eyeo is dedicated to empowering a balanced and sustainable online value exchange for users, browsers, advertisers, and publishers. By building, monetizing, and distributing ad-filtering technologies, we create solutions that allow all members of the online ecosystem to prosper. Our ad-filtering technology powers some of the largest ad blockers on the market, like Adblock Plus and AdBlock, and is distributed through partnerships to millions of devices. We currently have 250 million global ad-filtering users who consent to Acceptable Ads, an independently derived ad standard that determines whether an ad is acceptable and nonintrusive. To learn more, go to www.eyeo.com

Media Contact:
Kathrin Jennewein
PR Manager at eyeo
press@eyeo.com