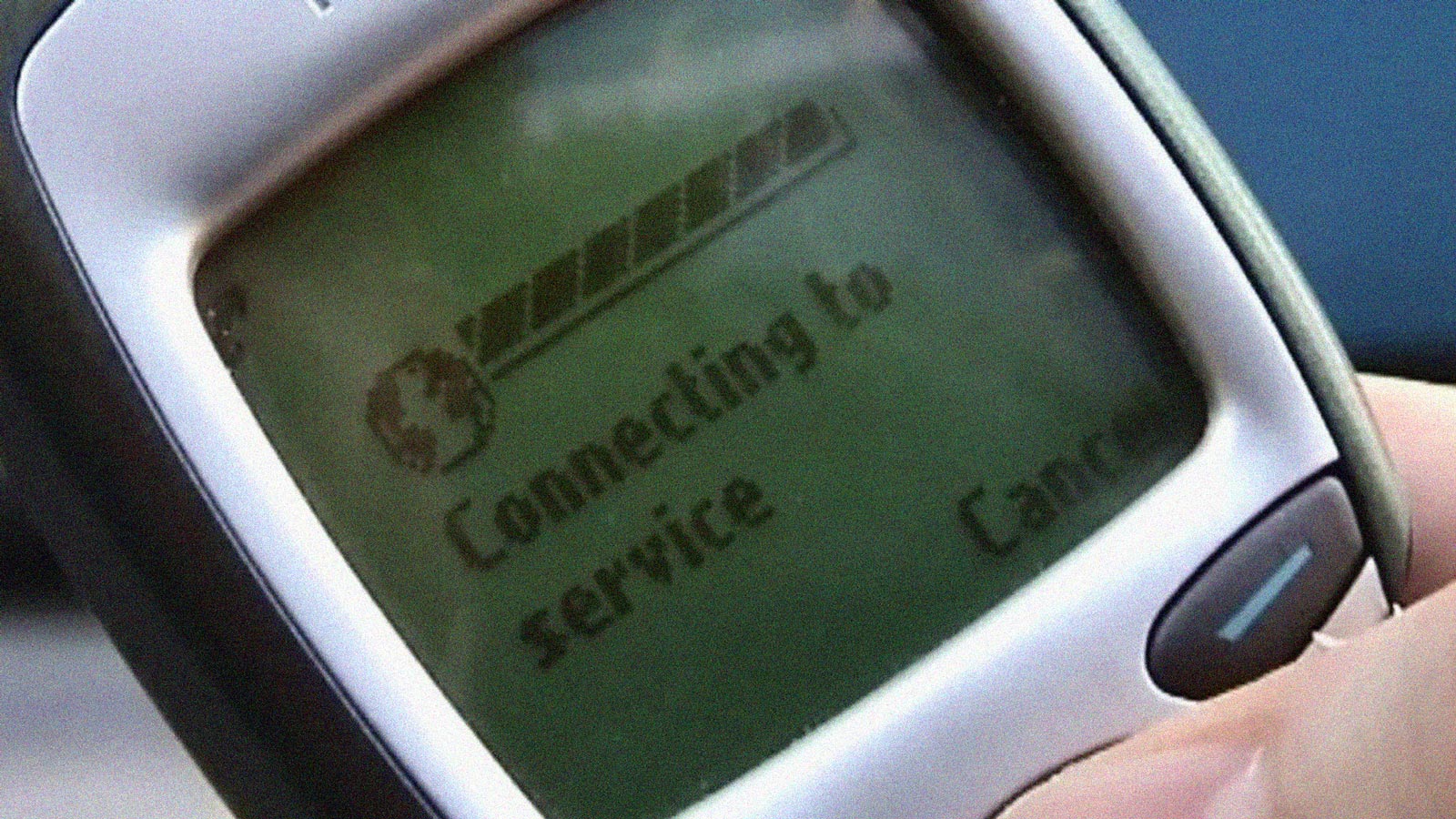 We can easily take for granted the amazing feat of having the internet in our hands but in the not-so-long-ago past, the web looked very different on a mobile phone. In this three-part blog series, Igor Netto takes us on the long journey of mobile browsers, from humble beginnings to the amazing experience they offer today, comparable to desktop browsers.
Today we are accustomed to an uncompromised web experience on mobile, on par with what you can experience on a desktop or laptop. It's easy to find resources about the early age of the web in general, mostly focusing on desktop but what about mobile browsers?
We can look back at history to teach us lessons about how to improve in the present and future. The same happens when we explore the history of mobile browsers. This in-depth look gives us insights into how to continue improving upon the browsing experience on mobile which has now become ubiquitous. ( "Desktop vs Mobile vs Tablet" GS statcounter)
For most people, the internet on mobile started with the rise of modern smartphones, specifically with the iPhone as the start of it. This article focuses on mobile browsers and the history, the companies, and the products that brought the internet into our hands.
History can be divided between BC and AD with the former being the really ancient time. We could use a similar pattern with browser history, where BC indicates Before Chromium. In this article I discuss the ancient history of browsers on mobile.
When Chrome and Chromium came to the fore, the internet on mobile was already well established with good download speed, low latency, and devices with enough horsepower (hardware) to have uncompromised web experience on mobile.
In the beginning…
There was nothing. Then came WAP and few were happy.
WAP and iMode
The Wireless Application Protocol is a global standard for bringing Internet content and services to mobile phones and other wireless devices. The WAP standards suite is maintained by an industry consortium called the WAP Forum founded by Ericsson, Motorola, Nokia, and Openwave (then known as Unwired Planet) in June 1997.
To address these issues, WAP defines a set of optimized protocols that can run over a wide variety of underlying cellular networks. It also specifies a markup language (Wireless Markup Language, WML) and associated scripting language (WMLScript).
The early WAP experience
With connection speeds reaching a maximum of 14.4Kb/s WAP (or less) couldn't really deliver anything resembling the real internet as people experienced on desktop. Criminally expensive rates didn't help either.
At the same time in Japan they didn't adopt WAP.
But instead they adopted iMode. Unlike WAP, iMode was a resounding success: iMode took already ubiquitous phone handsets and merged them with a bunch of Internet services, like GPS, banking, and email.
Japanese phone makers created a derivative markup language, compact HTML (cHTML).
cHTML was a spinoff of HTML, and included some of the same tags. It was a compromise but it came with a killer feature: micropayments. Every time a user made a purchase, it would be added automatically to their phone bill. This was incredibly popular, and it made payments super easy. Phones became a gateway to the web for many Japanese people. Just a couple of years following its launch, 80% of the population had their hands on an iMode device.
The browser for iMode was Compact NetFront, a cHTML browser for mobile phones developed by ACCESS Ltd in 1998.
Network Speed
WAP and iMode were adaptations of the internet to fit the reality of mobile phones at the time: very small screen, keypad, and very slow data connection (this was the 2G generation).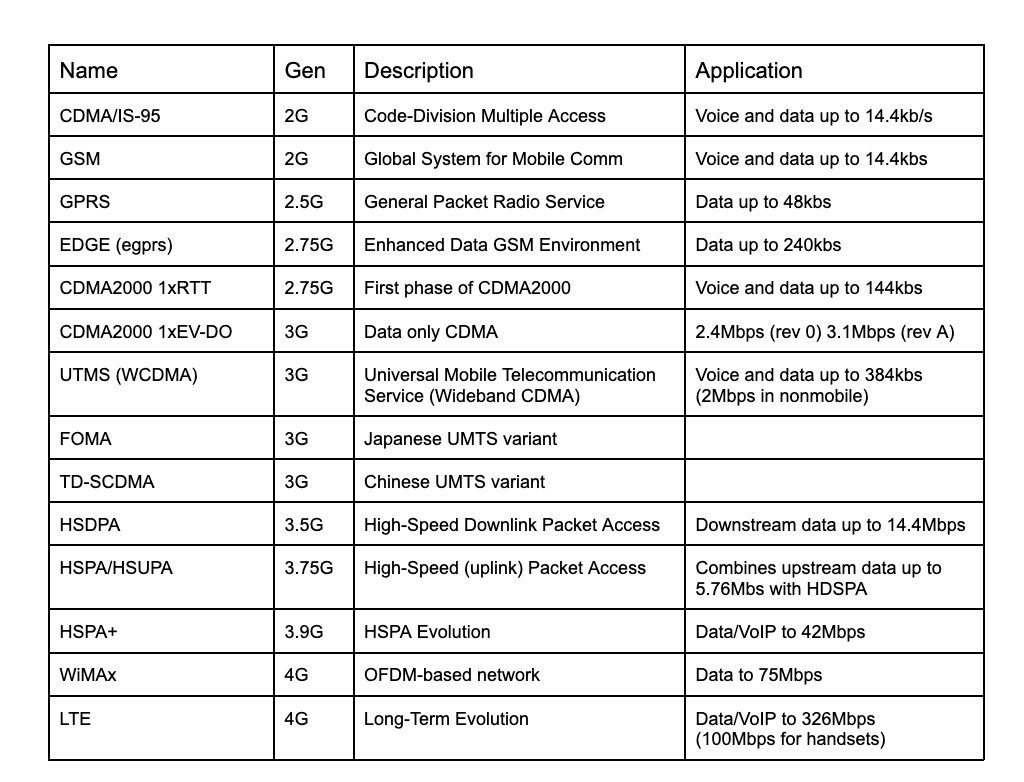 WAP was meant to solve some of those problems:
Protocol mismatch:

Unlike the Internet, mobile networks (such as GSM and TDMA) are not inherently IP-based; they do not support the protocol of the Internet.
Device limitations:

Mobile devices (cellular phones, pagers, and palmtops) are not ideal Web clients.
Usability:

Usability is an issue, particularly with the limited size of mobile phones and pagers.

Only at the turn of the 21st century, with the advent of GPRS did we start to see "real" internet on mobile phones (at least a full set of HTML even if the experience had serious limitations).
We already saw two names, Openwave and ACCESS, it's time to introduce them.
Openwave
The Openwave Mobile browser (or rather its predecessor called UP.Browser) was the first browser for mobile phones, initially using proprietary protocols, but later supporting the WAP standard. Openwave had over 50% market share of mobile browsers, with Nokia's in-house browser making up about 40% of the rest of the market in most of their phones, and NTT DoCoMo's i-mode technology making up the other 10%, from around 1999 through the introduction of the iPhone in 2007.
Openwave had a virtual monopoly for third-party WAP browsers sold to roughly 50 manufacturers of mobile phones, including such companies at Bosch, Siemens, Alcatel, Sagem, AEG, and a few dozen companies from Japan and Korea, including Panasonic, Sony, Mitsubishi, Sharp, Samsung, and LG among many others.
As phones began to evolve supporting larger screens and better network speed, WAP-based services eventually shrank to be mostly just catalogs of ringtones and wallpaper images that users could download to their new flip phones with color screens. Openwave business shrank together with WAP, surviving only on entry level feature phones.
In 2004 the Openwave Browser adopted a brand new rendering engine taking a huge step out of the WAP era. In 2008 Openwave was sold to Purple Labs and later changed its name to Myriad (Myriad Browser), switching the rendering engine to WebKit in 2009 and exiting history for good.
ACCESS
In 1984 ACCESS Ltd was founded by Toru Arakawa and Tomihisa Kamada releasing products for AVE-TCP and TCP/IP.
In 1994 Developed NetFront (now NetFront Browser) internet browsing software and deployed it in internet televisions and dedicated word processors.
In 1998 Developed Compact NetFront, a compact HTML browser for mobile phones and deployed it in mobile phones supporting i-mode phones from NTT Mobile Communications Network, Inc. (now NTT DOCOMO, Inc.).
In January 2011 Access announced that the NetFront software series has been deployed in over 1 billion devices, representing over 2,000 models.
Beyond iMode NetFront was used by many consumer electronic devices such as the Sony PSP and the Amazon Kindle and were used on a wide variety of mobile phones (mostly feature phones), including those from Nokia, Samsung, LG Corp., Motorola, Sony Ericsson and others. In many of these phones Netfront provided more than "just" browsing: SVG player, MMS rendering, RSS reader, etc.
Netfront browser was excellent in the RTOS space, appreciated by manufacturers and network operators alike, but it didn't get much traction in the smartphone world: Netfront was designed to work on very constrained mobile handsets, mostly suited for "walled garden" internet.
Smartphones required a level of functionalities akin to a desktop browser, which ACCESS didn't have.
However Netfront had great success in other embedded systems, such as SmartTV, SetTop boxes, automotive, eBook readers, and even game consoles such as the PSP (PlayStation Portable).
The company however was forward looking, and wanted to enter the smartphone market: they acquired the PalmOS from Palm (a very prestigious company in the PDA space) and started building their own mobile OS… but that's a different story, unrelated to mobile browsers.
Resources:
For those very interested into the history of very early devices (pre-2000) especially in Japan, I strongly recommend an article written by Kamada-san himself:
It's an amazing insight in the early days and the root causes why some products worked and others failed.

Join us for the next two blogs in this series where Igor Netto dives into

"Part 2: The rise of mobile platforms"

and

"Part 3: How mobile is overtaking desktop"

to see just how far we've come in the last 20 plus years and how much further we can still go.