Five ways to reduce your carbon footprint without sacrificing your revenue goals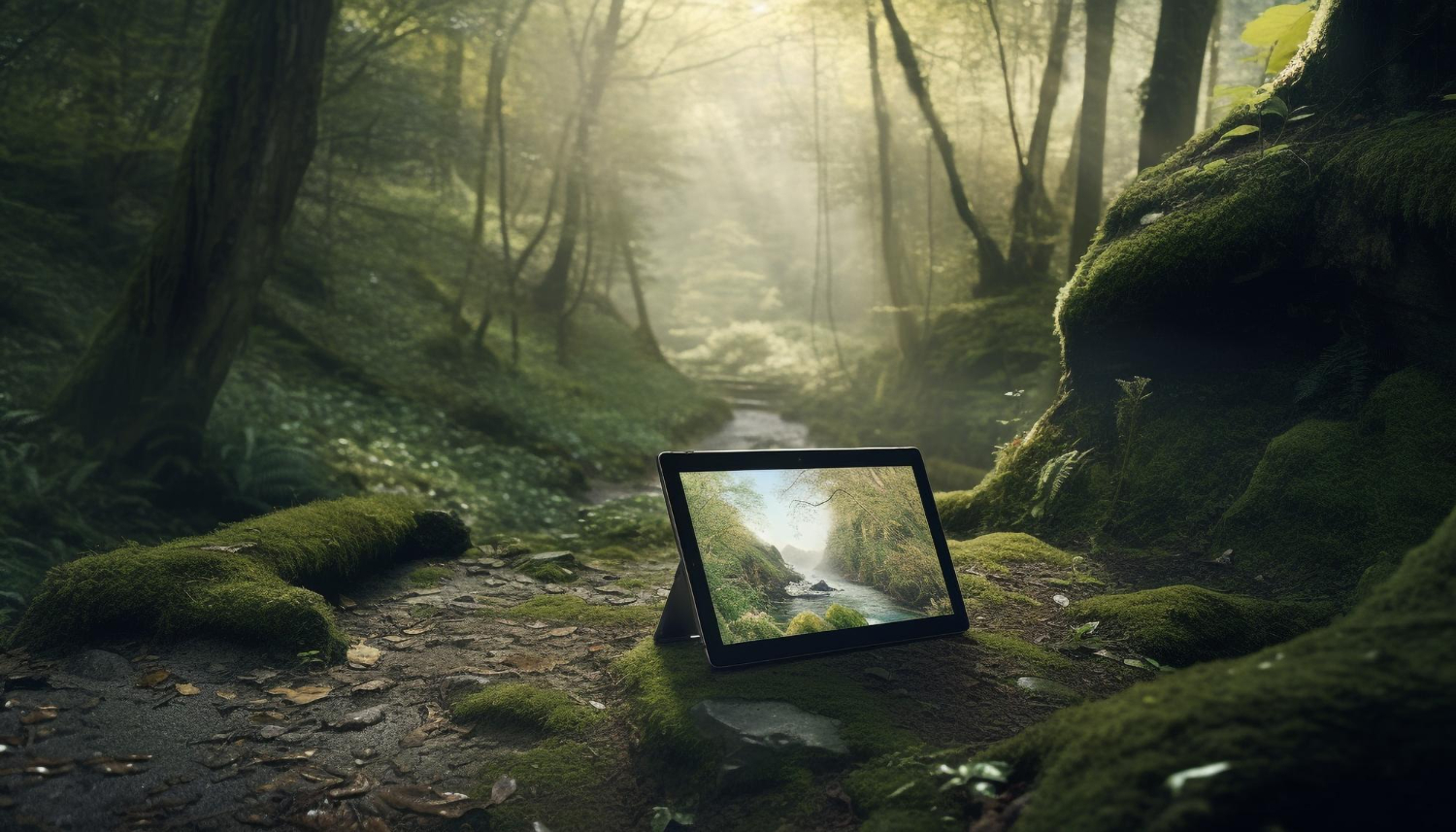 Our ecosystems are facing challenges, and sustainable solutions are necessary.
We're intentionally using the word "ecosystem" to refer to two groups of threatened environments. The first, of course, refers to the ecosystems that populate our planet and which are under duress from the onslaught of climate change. The second, more specifically, refers to the advertising ecosystem.
The project of sustainability—both finding solutions and implementing them—is massive, daunting and charged with the question, where to start? And, for those of us within the advertising ecosystem, there's an additional burden: the concern that sustainability will harm bottom-line revenue.
It's no wonder the urgent issue of sustainability leads to analysis paralysis.
There is, however, an effective way to achieve the goal of sustainability: reducing your carbon footprint. In fact, decarbonizing key processes and strategies can aid in reaching companies' revenue goals.
We're invested in creating a more sustainable advertising system—and understand that it's imperative that sustainability be a group effort. To help us achieve further sustainability, we've put together a guide of five ways to lower carbon emissions, all the while retaining ad revenue goals.
What is decarbonization—and how can we achieve it?
First, a few definitions. Decarbonization broadly refers to reducing the production of carbon emissions, a process intended to "keep the planet from warming more than 1.5°C above pre-industrial levels, most countries," according to the Columbia Climate School.
Decarbonization is usually mentioned as an imperative project for industries like power generation and transport. However, programmatic advertising produces 215,000 metric tons of carbon emissions per month across five major economies—the equivalent of the impact of 24M gallons of gasoline being consumed. This is the result of hundreds of thousands of servers running every second, powering the internet and sending advertisements flickering across screens globally. Put another way, serving 1000 digital impressions uses the same amount of energy as washing a load of laundry.
Scope3's State of Sustainable Advertising Report analyzes the "emissions hot spots" in the advertising life cycle: ad selection, creative distribution, media distribution, and the consumer's device. The process of ad selection is responsible for the most total emissions—upwards of 60% of the entire CO2e emitted during the ad lifecycle.
Luckily, there are five crucial methods to lower total emissions.
#1: Goodbye, video ad formats
One of the simplest, most actionable ways to achieve lower emissions involves reducing video ads.
Video ads, especially longer ones, are responsible for heavy carbon emissions. They strain server load in delivery and streaming, increasing the CO2 emissions from viewers' devices, data transmission, and data centers. (Source)
Even aside from the subject of decarbonization, there are compelling reasons for reducing the overall number of video ads. They're interruptive and intrusive and, unless they're click-to-play, aren't included in the Acceptable Ads Standard. This means that a large number of users—anyone with one of the multiple Acceptable Ads-compliant ad blockers installed on their device—won't even see video ads.
Our suggestion? Instead of using your ad spend on carbon-emitting video ads—many of which will remain unseen to ad-blocking users or provoke annoyance for regular web users—focus on driving engagement through better-targeted ad campaigns that don't rely on video ad formats.
#2: Avoid inventory that's "Made For Advertising"
The IAB Sustainability Playbook is blunt on the subject of M4A: avoid, avoid, avoid.
Although the IAB Sustainability Playbook acknowledges that there's a "perverse incentive" to buy cheap inventory on high-ad load websites, the downsides of such a decision vastly outweighs the upsides.
Even more than with video ads, M4A sites offer more annoyance than engagement. These sites, filled with clickbait content and high-clutter ad environments, are misleading and alienating. Not only that, the ad clutter results in significant page load times, resulting in a uniformly bad user experience.
But the issue with M4A goes well beyond financial waste: the combination of incessant ad bombardment and reselling contributes to a higher carbon footprint than websites with low-clutter ad environments.
The solution? Heed IAB's advice and avoid M4A, opting instead for websites that will provide better ad recall for users and fewer overall carbon emissions.
#3: Find a partner that can measure your footprint
Keeping an eye on carbon emissions is vital, but complex. In a global ecosystem filled with variables and moving parts, the ability to rely on a competent partner to measure your footprint often makes the difference between action and inaction.
Measurement providers should provide a combination of hard science and clearly delineated assessment and solutions; pairing an action plan with an appreciation for the intricacy of the ecosystem. The Scope3 analysis done in the MAGNA case study found that decreasing the number of ads per page can lead to an 11.5x reduction in CO2e.

#4: Limit purchases of multi-hop impressions
It's a straightforward equation: less resellers = more revenue in your pocket.
Fewer third-party intermediaries taking a cut as an impression is passed between the advertiser and the publisher isn't just good for revenue. Limiting resellers selling impressions to other resellers limits carbon emissions. As outlined by the IAB Sustainability Project, "lower(ing) the number of hops in the supply chain decreases the computational load necessary to run auctions […] which contribute(s) to reduced emissions."

#5: Invest in Green PMPs
The current best way to lower the number of hops in the supply chain, according to IAB, is to take advantage of the direct access to diverse inventory from publishers via private marketplaces.
In May 2023, eyeo launched Acceptable Ads Marketplaces, a private marketplace solution that helps marketers reach the audience of young and tech-savvy consumers who use ad-filtering technology like AdBlock and AdBlock Plus. These users, notable for having high levels of education, are invested in combating climate change, and have opted to see nonintrusive ads in uncluttered environments. In this way, these ad-filtering users are ahead of the curve—by opting to see fewer video ads and avoiding ad bombardment, they're choosing sustainability.
The choices made by these users are helping bring the advertising ecosystem into a greener future. What we have to do now is join them and protect our planet by being proactive about decarbonization.
Learn more about eyeo Advertiser Solutions here.